It doesn't sound as good as Google it!, right? Yes, it's true; but it's just a matter of sounds because searching into the web with Ecosia is actually much better than with the other search engines, and I explain you why.
The one major difference is that Ecosia uses the profit maken from our searches to plant trees, based on their specific tree planting projects.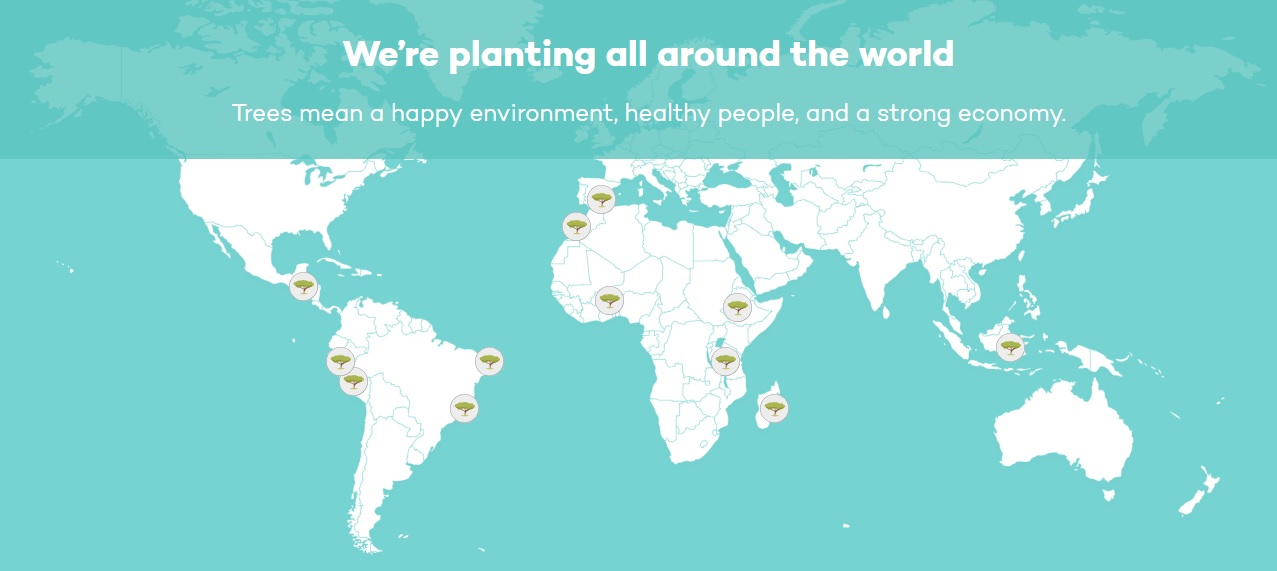 In addition, it's good to know that if you search with Ecosia you not only get quality results (search technology from Bing enhanced with Ecosia's own algorithms), your privacy is also respected since Ecosia doesn't sell your data to advertisers and have no third party trackers, unlike most other search engines. I am personally using Ecosia as my main search engine for about two months and, so far, I am very satisfied with its results. Originally, i used to compare what came out from Ecosia with the results from Google until i stopped doing it when i realized it was useless. Ecosia provides me with what I am looking for as easily as Google would do.
Last but not least, while searching with Ecosia we also help the environment and many communities all over the world contributing to the Ecosia tree planting programs, which means less CO2 in the air, more sustainable jobs, educational opportunities, healthier people and environmental security for local communities. So, why not?
Did you try Ecosia and like it as much as we did?
Learn how you could support Ecosia...
The coolest thing you could do to support them is spread the word about Ecosia. Exactly like we, from Habits, are doing!
Here is 
the information
 people might need to be convinced about Ecosia.
If you would like to do even more, 
here are some tips
 on how to get Ecosia installed at your university, company or organisation.
Fore more updates, events and campaigns, feel free to stay up to date with the Ecosia newsletter, blog, Instagram or Facebook.
ATTENTION: This article is not sponsored. Responses to your comments are not monitored by Ecosia, they are monitored completely by the Habits Team and are taken into consideration for any modification necessary to this article.
Writers:
Federica Patrizi
Find out more about the Habits team here
Last content update:
July 10, 2018